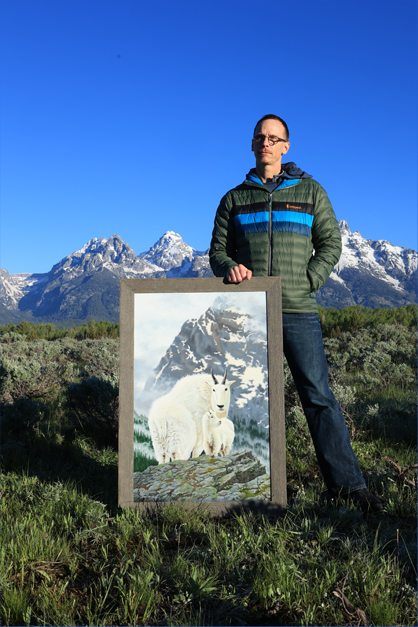 I live a create life. I use my talent and creativity each and every day. I have been blessed to be able to use my talent in various ways. It is only a natural path for me that I would become a graphic designer and do that as a career. You can see that here.

I have been drawing since I was a kid. I had parental support to help cultivate my talent. I have had no formal training in art.

I have been painting since high school and have sold many pieces of work over the years. I just paint what appeals to me. In the last 10 years or so I have been painting subjects that appeal to the challenge or just strike me and I know I have to paint it. I have always enjoyed painting glass and water. I like the complexity of capturing the reflections and what you can see behind or thru it. Very challenging to get it right, and tedious. Strange how I have the endless patience for intricate detail but no patience for a computer that doesn't work the way it should.

For many years I mainly worked in pastel chalk, I enjoyed (and still do) making my work look like a photo, or in the art world, hyperrealism. For me there is a great challenge in painting exactly what I see. I can draw or paint anything I see. I am working to loosen up my hand and make things more painterly, where you can see layers of color , brush strokes and even the underpainting. It's hard when your whole career you have done something one way. I think that trying new styles helps you grow as an artist. I have worked in pastel chalk, watercolor, acrylic, pen and ink, oil, and other various ways to create.